A few practiced brush strokes can capture the essence of nature! Visit the Historical Selby House to see The Sarasota Chapter of the Sumi-e Society's Oriental Brush Paintings on display and for sale.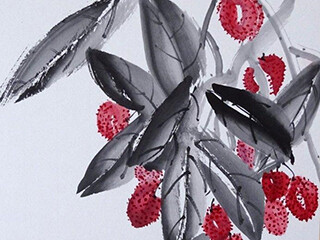 Closely related to the ancient art of Chinese calligraphy, Oriental Brush Painting is an intellectual, spiritual, as well as an artistic pursuit. The painter's goal is to use a few free flowing confident strokes to produce the spirit of the landscape, the flower, the tree or the scene, not an exact copy.  This year, some of the paintings include a haiku poem—often the inspiration for the artist's work.
Marie Selby Botanical Gardens is proudly displaying these quintessential paintings as yet another way to exemplify nature's soulful effect on human senses!
The Sarasota Chapter is a member of the National Sumi-e Society of America, Inc. Additional information about the Sarasota Chapter may be found at Sarasotasumi-e.org.
Event Contact:
Marilynn Shelley
mshelley@selby.org
(941) 366-5731 ext. 239