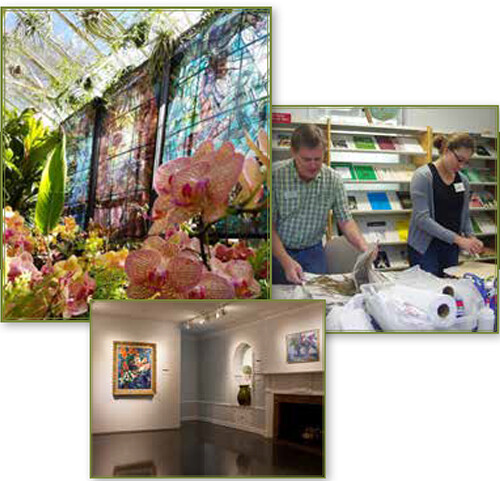 You've seen the beginning of an amazing transition at Selby Gardens. Marc Chagall, Flowers, and the French Riviera: The Color of Dreams helped you see the Gardens with new eyes. Highlights include gorgeous new plant displays, stunning stained glass replicas in our Tropical Conservatory, French-themed performing arts programs, food and drink, and three beautiful original oil paintings.
You might have missed some less visible changes:
● Our partnership with New College of Florida
● The awarding of the first Calusa prizes for interns
● Plans to rebuild the education dock
● A new addition to our Botany staff
Coming soon—The Orchid Show: Earth, Air, Fire and Water, a visual extravaganza opening this fall, and Warhol: Flowers in the Factory, a blockbuster art and horticulture exhibition premiering in February, 2018.
Why are we doing this? You. We want you to visit more often, enjoy new experiences, and connect with nature and our mission in fresh and exciting ways.
How are we doing this? You and hundreds of other generous supporters provide Selby Gardens with the resources necessary to bring new life to this world-class demonstration of the positive power of nature.
How can we keep the magic happening? You. When you make a gift to Selby Gardens before June 30, not only will you be ensuring that this marvelous trend continues, you'll also be supporting our most vital work: conservation and education programs, botanical research and the breathtaking beauty of this downtown tropical oasis.
Best of all, your gift will be doubled up to $50,000 by the Amicus Foundation and an anonymous donor. Every dollar you give becomes two. That's a bit of very special magic indeed!
We've got big plans for you. And we're counting on you to help us make it all happen. Please make your gift to Selby Gardens by June 30. Then stand back and enjoy the show!
Click here by June 30 to double your gift!