The Garden Music Series at Marie Selby Botanical Gardens is proud to present an eclectic variety of local and international musical artists who perform music of nearly every style and musical genre, both vocal and instrumental.  From classical pianists to folk, country, latin and world music, jazz and standards to rock and roll, pop and soul, there is something for everyone.  Artists often interpret covers of well know songs in addition to performing original material with repertoire that spans the styles and sounds of current hits to the early 20th century.  Garden Music Series guests are offered a world-class outdoor concert experience along with beautiful views and relaxing walks through the Gardens.
FREE with admission. No discounts before 3 PM. Reciprocals $10.00
Please do not bring any outside food or beverages.  You are welcome to bring your own lawn chairs or blankets.  Please note that parking and seating is limited and available on a first-come, first served basis.  
TROLLEY WILL BE AVAILABLE 11 a.m. – 5 p.m. from Sarasota Friendship Center (1888 Brother Geenen Way
)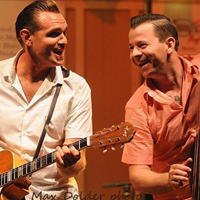 March 18   – DOUG DEMING & THE JEWEL TONES
Critically-acclaimed singer-songwriter, Doug Deming is spellbinding on the guitar. Doug Deming and The Jewel Tones play traditional blues, West Coast and Texas sing, and early 50's roots rock. Drawing influence from greats like T-Bone Walker, Charlie Christian and Robert Jr. Lockwood, Doug Deming and The Jewel Tones are recognized as the band that returns to the roots of swing and blues.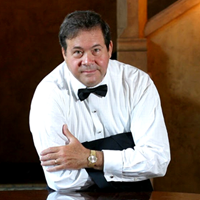 April 22  – ENRIQUE CHIA
The traditional sounds of Cuba are resurrected through the piano playing of Enrique Chia. Nominated for a Grammy Award in 2001 in the Best Classical Crossover category for his album the Music of Ernesto Lecuona, Chia weaves a dance-inspiring mixture of soft pop, Latin dance tunes, and boleros.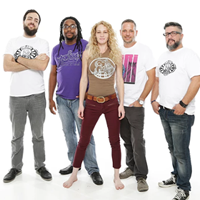 May 20   – ARI AND THE ALIBIS
Infusing funk, jazz and samba with blues-soul and rock, Ari and the Alibis have created a memorable ear-catching sound. Often compared to Chicago, Tedeschi Trucks and Squirrel Nut Zippers, Ari and the Alibis take the listener on a musical journey where anything is possible.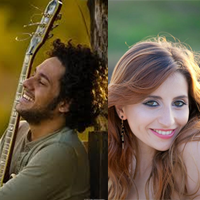 June 17   – DIEGO FIGUEIREDO WITH CHIARA IZZI
Diego Figueiredo from Brazil, is considered on of the most talented guitar players in the world today. Diego's unique interpretations combining jazz, Bossa Nova and classical, along with his phenomenal technique and emotion, have created an explosion of adoring fans and concert goers. Chiara Izzi, with her gorgeous voice and crafted styling has been described by Jazz Times as "a talent to be heard, admired and anticipated." Chiara has developed a unique sound that melds different genres from jazz, pop, and Mediterranean. The combination of Diego and Chiara is simply beautiful.
Event Sponsors